Black Friday is right around the corner and we're starting our sale extra early this year. This means that the Yoast Black Friday deals are here today! Are you waiting for that green traffic light? Now's your chance — go go go! Buy Yoast SEO Premium or one of our other products and benefit from a whopping 30% discount. With $1 donated to One Tree Planted for every sale we make, it's never been more worth it.
Our 2022 Black Friday sale has now ended. But you can still sign up for our newsletter: you'll get all the latest Yoast SEO news and blog posts delivered straight to your inbox. Register now so you don't miss our next sale!
Not convinced yet? Let me tell you all about the products and why you need them to outrank your competition in Google.
Improve your rankings with Yoast SEO Premium
Skyrocket your rankings with Yoast's best-seller and biggest plugin: Yoast SEO Premium! If you take your SEO seriously, Yoast SEO Premium is a must-have. It makes SEO easy and helps you get more visitors to your website. With this plugin, you'll be able to write great and readable content that's ready to climb the rankings. But that's not all…
Yoast SEO also handles a lot of the technical SEO stuff for you:
Avoid 404's and dead ends on your site
Automatically add structured data
Get your site indexed even better with our internal linking functionality.
You'll also get access to these brand-new features we've been working on:
And don't forget about our SEO workouts! These workouts take you by the hand and save you loads of time by helping you clean up your site. Why? Because it helps Google understand what your site is about.
To top this all off: a Premium subscription gives you access to our 24/7 support team (they are the best and nicest bunch of people you'll ever meet) and all of our online Yoast SEO academy courses. You'll learn everything you'll ever need to know about SEO!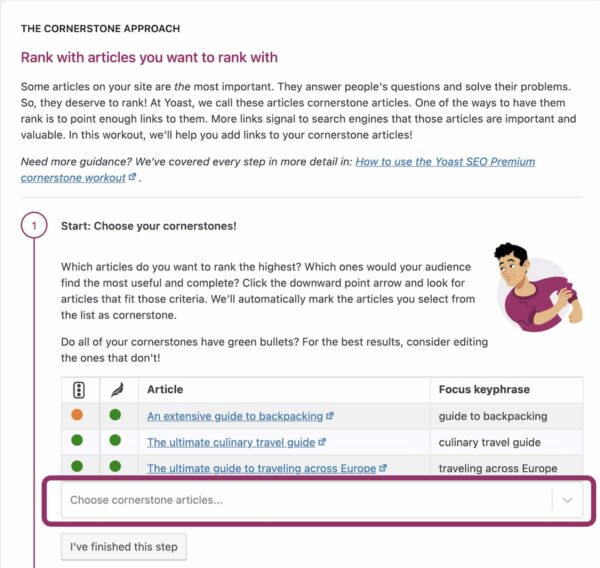 Get more visitors to your online store with WooCommerce SEO and Yoast SEO for Shopify
When you have an online store, you want people to easily find you online right? And you want your products to look great in the search results. That's why you need the WooCommerce SEO plugin or the Yoast SEO for Shopify app: to unlock extra tools and get the SEO of your store in top-notch condition! The structured data that the plugin generates helps you to get rich product results showing the price, rating and other information about your product. In addition, we'll help you to optimize your product pages, improve your breadcrumb navigation, and much, much more! Get 30% off the WooCommerce SEO plugin and Yoast SEO for Shopify this Black Friday.

Increase your online presence on a local level with Local SEO
The Local SEO plugin helps you optimize your website for people in your area. Which makes it easier for them to find you. So, if you own a local business you most certainly need the Local SEO plugin in order to stand out in the local search results! Among many other things, the local SEO plugin helps you to set up all the necessary Schema to help you outrank your local competitors. It also embeds Google Maps and easily creates full-fledged contact pages.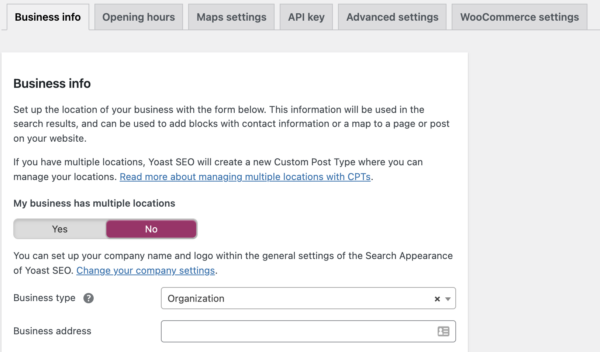 Drive more search traffic to videos on your site with Video SEO
Video is becoming more important than ever, even in the world of SEO. But simply uploading them to your pages isn't enough. Do you have videos on your website and do you want to drive more search traffic towards them? You'll need our Yoast Video SEO plugin for sure! Help Google to uncover your video, with the schema we automatically add to your videos. Among many other things, you'll also profit from faster loading times and responsive sizing. And ensure that video previews appear properly if someone shares your videos on social media!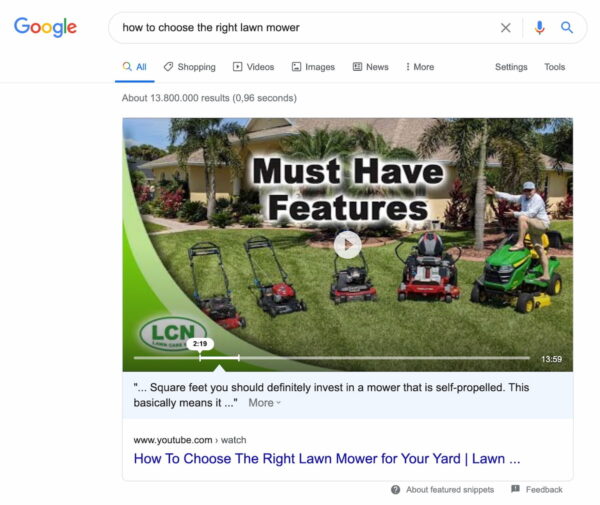 Optimize your news articles with News SEO
Are you aiming for that top stop in Google's news carousel? Help search engines discover and understand your news articles right away. To do this, you'll need our News SEO plugin! The plugin immediately pings Google whenever you publish a new post. In addition, it adds all the relevant Schema.org markup and does a number of other things to help you to outrank your competition in Google News!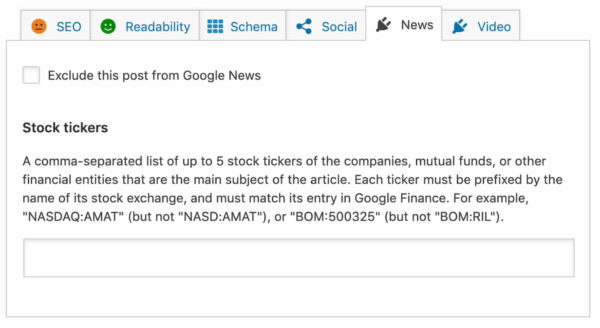 What about a bundle for even more discount?
Are you thinking about buying more than one product? Bundle the SEO plugins and save even more money! Check out the 4 bundles or the biggest bang for your buck: the plugin subscription which includes all Yoast plugins! And start optimizing your site for SEO! Good luck!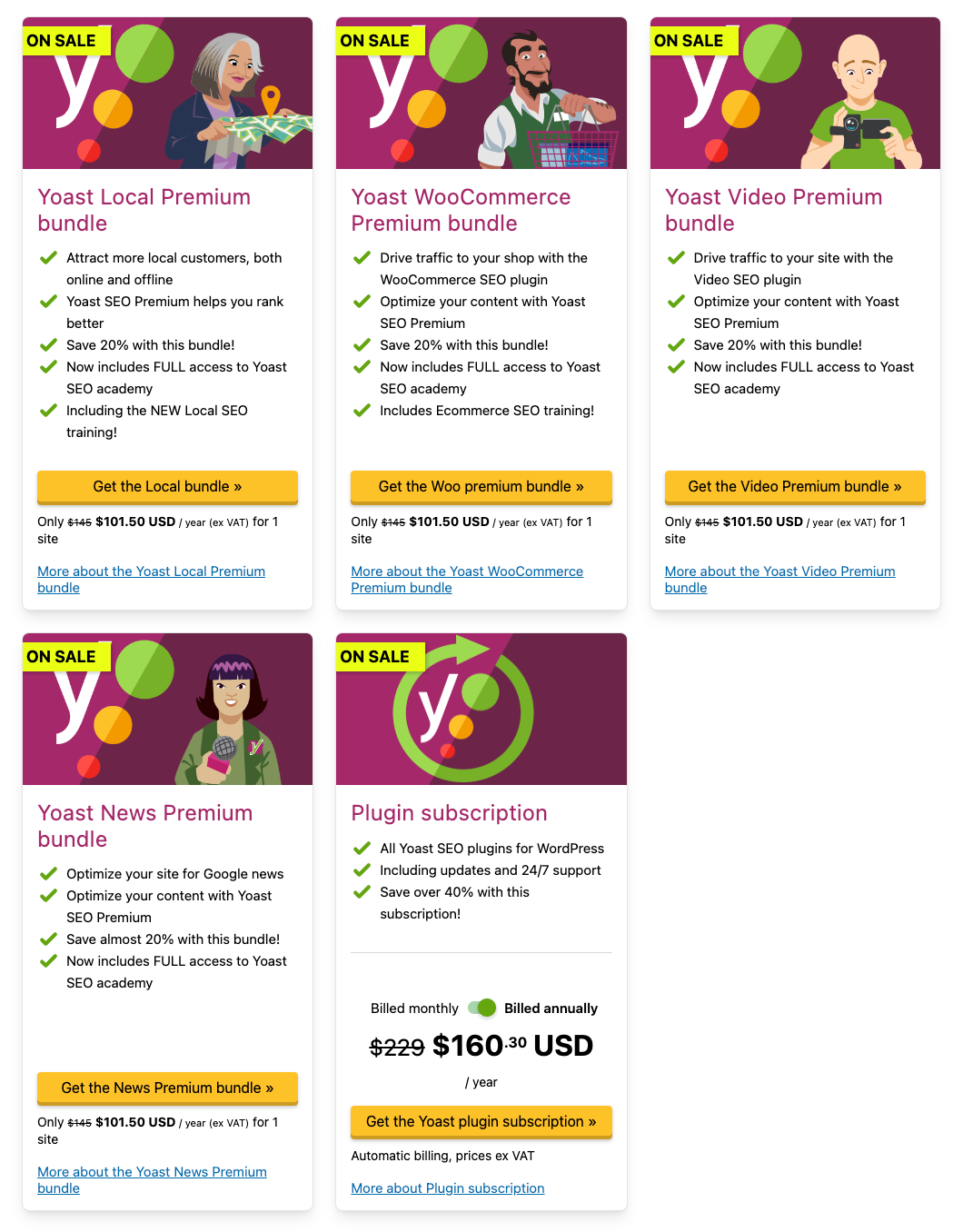 The post Black Friday sale at Yoast: 30% discount on all products! appeared first on Yoast.